Wrecks and Reefs Red Sea Liveaboard 7 Day dive holiday end of April 2019

If you are looking for the very best in dive comfort and excitement, it's hard to beat a Liveaboard holiday to the Red Sea! Over the years, Oceandivers have had numerous adventures to many of the great dive sites and for 2019 we plan to spend a week visiting the most famous Wrecks and Reefs of the Northern Red Sea.
The MV Emperor Asmaa is designed with the diver in mind, comfortably accommodating 20 people in 10 twin-berth cabins (4 x Upper Deck), all ensuite with individual air conditioning. There is a large dive deck and sun deck. NITROX is free, as is red wine with dinner and of course fantastic food is standard. The trip will be led by Willie Siddall from Oceandivers  and at least 2 professional guides will help you get the best out of the stunning Red Sea dive sites you'll visit.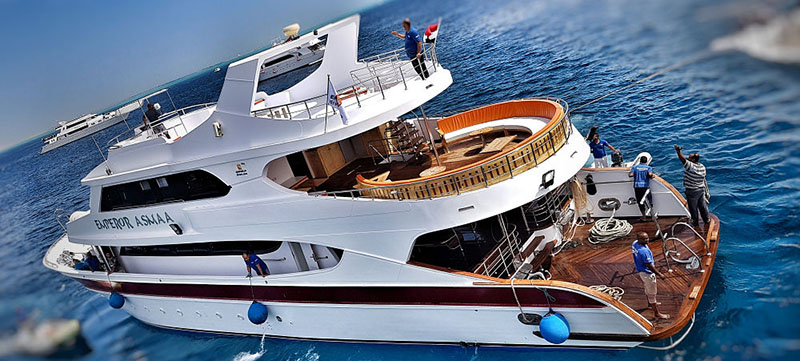 Our itinerary presents the best of both worlds, where you visit famous wrecks in the northern Red Sea along with some stunning reef diving. The amazing horseshoe shaped reef of Shaab El Erg is a perfect example of the reefs on offer on this cruise with its beautiful hard coral garden and the chance to see dolphins.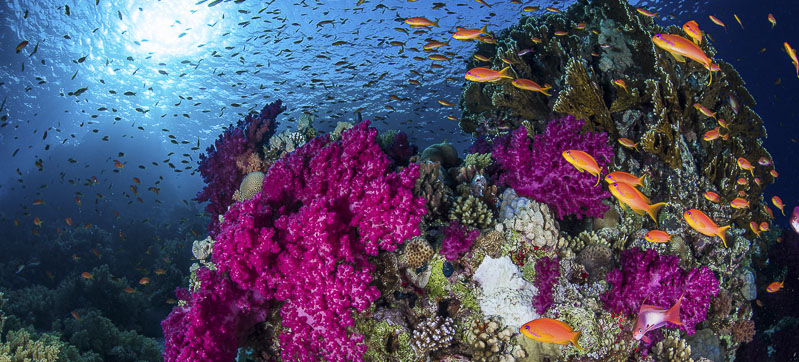 Abu Nuhas has four well-known wrecks: Giannis D, Carnatic, the Chrisoula K ('tile wreck') and the Kimon M ('lentil wreck'), all offering spectacular dives and plenty of fish life. In between wreck dives we will also visit the reefs of the Straits of Gubal, Gulf of Suez and those to the north of Hurghada. A variety of deep walls and hard coral gardens with an abundance of reef fish make them well worth a visit.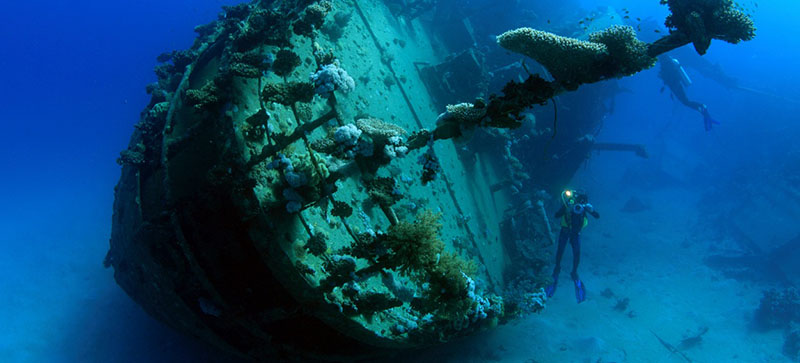 Jackson Reef, locally named the 'Aquarium', is Tiran's most popular dive with the 'Jackson Drift' being Sharm's' fastest and most exhilarating drift dive past a stunning wall bursting with prolific coral growth. Occasionally, in the summer months, a school of scalloped hammerheads can be seen. Thomas Reef gives you plunging walls covered with soft coral, gorgonians and colourful fish life. The west wall is darker with overhangs and caves full of glassfish and sweepers. A night dive at Gordon Reef promises various species of coral, small nudibranchs hidden in the crevices and the soft corals and a chance to see white tip reef sharks, eagle rays, octopus and different types of eel such as moray, peppered and gold edged morays.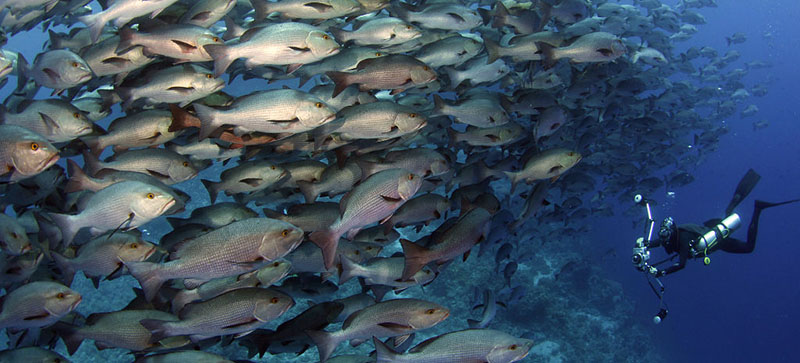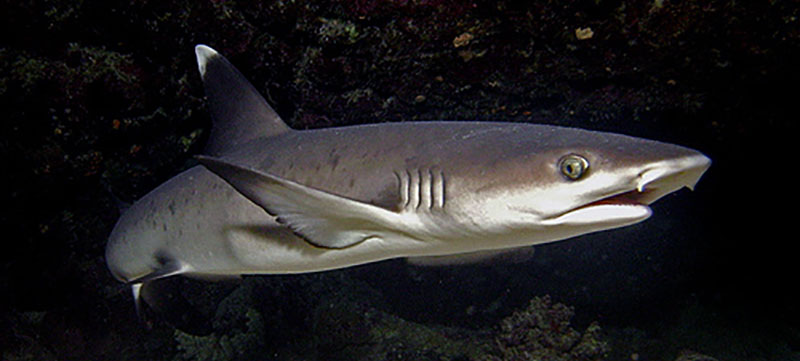 Finally the most famous wreck in the Red Sea, the SS Thistlegorm, at Shaab Ali and including a night dive on Thistle. The Thistlegorm was sunk in 1941 after being bombed by the German Luftwaffe while on a mission to deliver a cargo of ammunition and other war materials to the British troops in North Africa.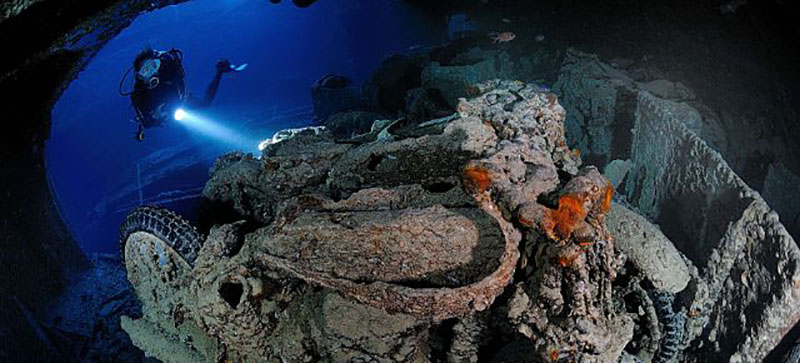 From here the boat heads back towards Hurghada.
All dives sites are subject to divers' experience and weather conditions.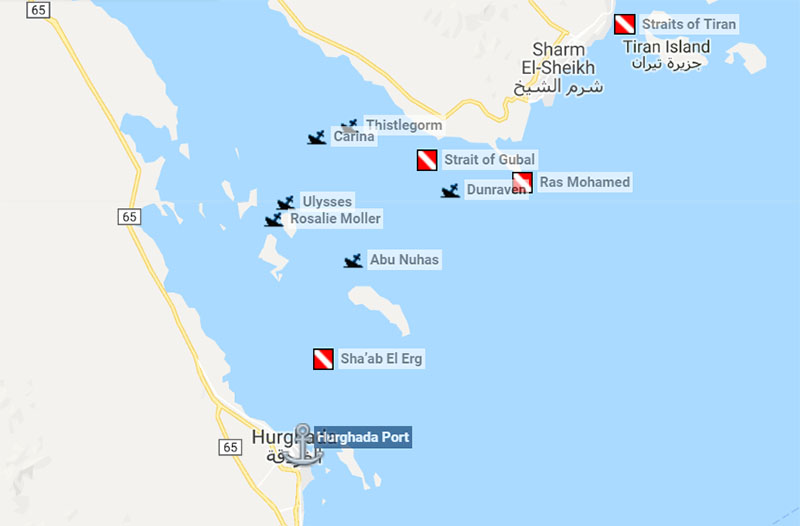 Itinerary
| | | |
| --- | --- | --- |
| April-25 |   | Dept Dub 06.00 Arr Munich 09:40 Ryanair |
| April-25 |   | Dept Munich 12:50 Arr Hurgada 17:05 Condor Airlines |
| April-25 |   | Coach transfer to MV Emperor Asmaa |
|   |   | 7 Nights cruise onboard MV Emperor Asmaa  |
|   |   | 6 Days diving package with full board |
| May-2 |   | Coach transfer to Bela Vista Hotel and Resort |
| May-2 |   | Optional rest day by the pool with lunch included |
| May-2 |   | Coach transfer to Hurgada Airport 16:00 |
| May-2 |   | Dept 18:05 to Munich Arr 10:45 Condor Airlines |
| May-3 |   | Depart 10:05 to Dublin Arr 11:45 Ryanair |
|   |   |   |
|   |   |   |
Highlights
This trip will be led by Willie Siddall who will guide you through all the necessary procedures on land and sea.
Cost Breakdown and Paperwork
What's included:
Land transfers from Hurgada to MV Emperor Asmaa
7 Nights full board accommodation (sharing) - MV Emperor Asmaa
6 Days diving approximately 18 dives to Northern Red Sea Wrecks and Reefs

Flights are not included in the costs and will need to be purchased seperately 
€1,098.00
Extras: tourist VISA €20.00 aproximately
Optional rest day at Bela Vista Hotel and Resort  inc Lunch €18.00
Flight options
Flights are with Ryanair and Condor Airlines and are not included so these will need to be purchased by each individual passenger.
Current cost as of early January
Ryanair Dublin / Munich Return - €100.00
Condor Airlines Munich / Hurgada Return - €354.00 
How to book 
To reserve your place just give us a call - 01 28101083 or drop us an email info@oceandivers.ie and we can get you on the list